Workshop:
User Research for Successful Web Projects
On-Demand Workshop w/ Workbook
How do you figure out what areas of your website need to be updated for user experience? Is there a way to prioritize which updates need to happen in your next product update? How do you get buy-in from your leadership team that a new feature will drive greater user engagement?
You have questions about user research for web projects, and our panel of experts has the answers you can only earn through experience. Register today for our Client-Side Workshop on User Research for Successful Web Projects to learn from experts about:
What User-First Design is and why User Research is a cornerstone within it
The 8 different research methods to help you understand your users and their experience on your website/product
How to build and present your findings in a way that gets buy-in from decision-makers on your project
Join us as our team walks you through the process for approaching your very own user research project with the help of nonprofit veteran and No Kid Hungry Senior Digital Product Manager, Justin Weyman. We'll provide you with a workbook to use before, during, and after our workshop so that you can map out actions to take moving forward.
Register today!
---
Our Speakers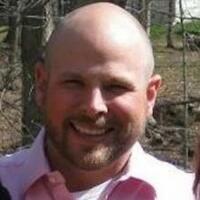 Justin Weyman
Senior Digital Product Manager, Share Our Strength | No Kid Hungry
A career professional in the nonprofit sector, Justin has spent over a decade building, scaling, and maintaining brands using digital means. He has been a keynote speaker at conferences including Pantheon's WebOps summit and frequently provides nonprofit marketing mentorship through various personal networks. He is currently the Senior Digital Product Manager at Share Our Strength, the parent organization of the No Kid Hungry brand.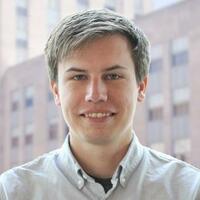 Sean O'Shea
Lead UX Design Strategist, Savas Labs
Sean is a multidisciplinary digital strategist with a depth of experience in UX, design, and front-end development. Sean leads the discovery, prototyping, and design phases of projects at Savas. He uses collaborative workshops to build consensus and momentum among project stakeholders and enjoys distilling order from chaos. Sean's passionate about web accessibility, user research, and the intersection of function and form.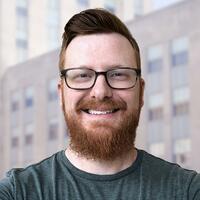 Simon Goodwin
Senior UX Designer, Savas Labs
Simon is a Kansas City native with a degree in computer animation from Missouri State University. He found out about the field of UX design from a coworker shortly after college and immediately knew that it was the career path for him. After a UX mentorship, he moved to a large digital agency designing websites and apps for companies like Sprint (RIP), Ford, and Sherwin-Williams. He enjoys collaborating with others to solve problems and design solutions.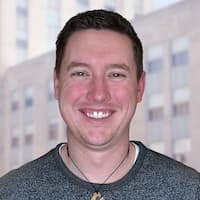 Marc Herschberger
Growth Director, Savas Labs
Marc is responsible for spreading the good word about Savas Labs and our incredible team within it. Having spent a decade in the digital agency world, he knows what it takes to solve for the client and that's why he's loving it here at Savas. When he's not introducing you all to Savas Labs, you'll find Marc on the soccer pitch reliving his glory days, watching Liverpool FC dominate, or planning his next adventure with his wife Emily.
---
More About Savas Labs
We have high coding standards, design with the user in mind, and above all are transparent in our collaboration both with our teammates and client partners. The combination of curiosity, drive, and respect make us a special collection of professionals.
With a core team of over 2 dozen and a partner network that allows us to scale to hundreds, we're able to assemble the right team whatever the project size. We're headquartered in downtown Raleigh, North Carolina with a presence in Durham, Boston, Denver, and San Francisco.
Design
Development
Strategy & Consulting