Client-Side Chat:
Mobile App UX & UI to Delight Users
On-Demand Webinar
What does it take to craft a mobile application user interface for a mobile application that builds your brand and appeals to your user? What are key accessibility considerations that must be accounted for when refreshing your app's look and feel? How do you make sure that you're not only meeting but exceeding your users' expectations of your app through its interface?
You have questions about user interface design for mobile applications, and our panel of experts has the answers you can only earn through experience. Register today for our Client-Side Chat on Mobile App UX & UI to learn from experts about:
How to solidify your understanding of your user
How to narrow your list of functionalities down to an MVP
How to map your app's information architecture
How the right design partner can move you from idea to wireframes to high-fidelity designs that get your users and stakeholders excited
Join us as our team walks you through the best practices associated with designing a mobile application interface with the help of Music Industry Entrepreneur and Co-Founder of Tonado, Phillip Ndowu. We'll walk through our work together designing his mobile application's user interface to help you understand both the process and the pitfalls to avoid.
Whether you're looking to bring your app idea to life or need help understanding how to approach a reskin of your existing tool, you won't want to miss this chat! Register today!
---
Our Speakers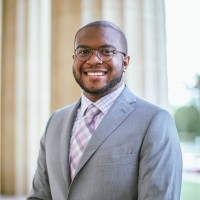 Phillip Ndowu
Founder, Tonado
Phillip is an entrepreneur, business owner, and graduate student from Atlanta, GA but raised in Nashville, TN. His passions have always consisted of music and entrepreneurship, so he set out to create a product and service that intertwined the two. With backing and resources from cross-industry professionals, he took it and birthed Tonado. Outside of Tonado, he enjoys photography, traveling, and searching for the best Indian food in town.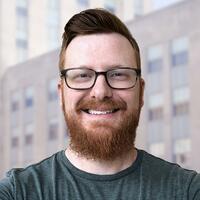 Simon Goodwin
Senior UX Designer, Savas Labs
Simon is a Kansas City native with a degree in computer animation from Missouri State University. He found out about the field of UX design from a coworker shortly after college and immediately knew that it was the career path for him. After a UX mentorship, he moved to a large digital agency designing websites and apps for companies like Sprint (RIP), Ford, and Sherwin-Williams. He enjoys collaborating with others to solve problems and design solutions.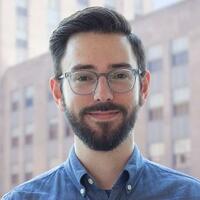 Drew Glover
UI/UX Designer, Savas Labs
Drew has been designing professionally since 2013. He strongly believes in the commutative nature of design and utilizes his background in print and digital design towards his UI and UX work. Drew received a BA in New Media from UNC Asheville in 2012.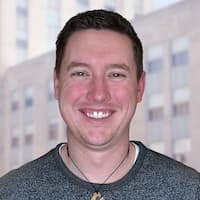 Marc Herschberger
Growth Director, Savas Labs
Marc is responsible for spreading the good word about Savas Labs and our incredible team within it. Having spent a decade in the digital agency world, he knows what it takes to solve for the client and that's why he's loving it here at Savas. When he's not introducing you all to Savas Labs, you'll find Marc on the soccer pitch reliving his glory days, watching Liverpool FC dominate, or planning his next adventure with his wife Emily.
---
More About Savas Labs
We have high coding standards, design with the user in mind, and above all are transparent in our collaboration both with our teammates and client partners. The combination of curiosity, drive, and respect make us a special collection of professionals.
With a core team of over 2 dozen and a partner network that allows us to scale to hundreds, we're able to assemble the right team whatever the project size. We're headquartered in downtown Raleigh, North Carolina with a presence in Durham, Boston, Denver, and San Francisco.
Design
Development
Strategy & Consulting