Panel Discussion: Leveraging Custom Applications to Drive Growth
On-Demand Webinar
What does it take to move an idea for a custom-developed application from kernel to completion? How do you get buy-in from stakeholders and decision-makers on organization-changing technology? What should I look for when interviewing development agencies?

You have questions about your potential custom application project, and our panel of experts has the answers you can only earn through experience. Register today for our Client-Side Chat on Leveraging Custom Applications to Drive Organizational Growth to learn from experts about:
The major milestones in ideating, pitching, and executing a custom application project
The key questions you should ask yourself and others in each stage
The red flags to look out for and pitfalls to avoid along the way
Join us as we tap one of higher education's foremost thought leader's minds - Maurice Ferrell - for your benefit as he sits alongside senior-level developers and project managers to share what it took to custom-develop a book importer for the University of North Carolina that rocketed the School of Government into the 21st century.
Register today!
---
Our Speakers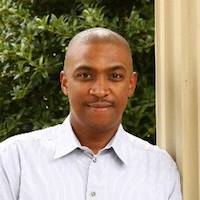 Maurice Ferrell
Assoc. Dean for Information Management & CIO, UNC Chapel Hill - School of Government
A career professional in the higher education sector, Maurice has spent decades building out his organizations' information technology systems to both support existing and future needs. He was the first CIO for the Institute for Advanced Learning and Research where he was recognized by the Governor of Virginia at the Commonwealth of Virginia Innovative Technology Symposium (COVITS) in 2004 for Technology Innovation in Higher Education. He is currently the Assistant Dean and CIO at the University of North Carolina at Chapel Hill - School of Government.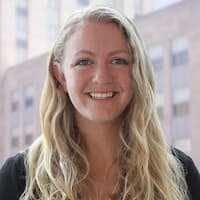 Maddy Closs
Senior Full-Stack Developer, Savas Labs
Maddy is responsible for (masterfully) architecting and developing custom application projects here at Savas Labs, ranging from web-based applications to full-scale mobile consumer applications. When she isn't helping clients bring ideas to life through code, you can find her volunteering with TEDxDurham, hanging out with her two dogs, doing yoga, and spending lots of time outdoors.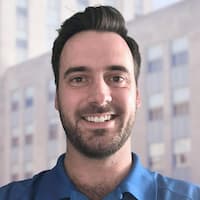 Taylor Tice
Senior Project Manager, Savas Labs
Taylor is responsible for managing our custom development projects from discovery to successful implementation (and he's damn good at it!). With nearly a decade's-worth of experience as a project manager, he's seen it all and has a solution for just about any risk you might run into. When he's not working, he enjoys spending time with his wife Abbey and their baby girl Millie, taking impromptu trips to the beach, playing golf, or cheering on his beloved Wahoos.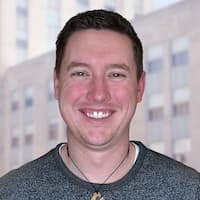 Marc Herschberger
Growth Director, Savas Labs
Marc is responsible for spreading the good word about Savas Labs and our incredible team within it. Having spent a decade in the digital agency world, he knows what it takes to solve for the client and that's why he's loving it here at Savas. When he's not introducing you all to Savas Labs, you'll find Marc on the soccer pitch reliving his glory days, watching Liverpool FC dominate, or planning his next adventure with his wife Emily.
---
More About Savas Labs
We have high coding standards, design with the user in mind, and above all are transparent in our collaboration both with our teammates and client partners. The combination of curiosity, drive, and respect make us a special collection of professionals.
With a core team of over 2 dozen and a partner network that allows us to scale to hundreds, we're able to assemble the right team whatever the project size. We're headquartered in downtown Raleigh, North Carolina with a presence in Durham, Boston, Denver, and San Francisco.
Design
Development
Strategy & Consulting